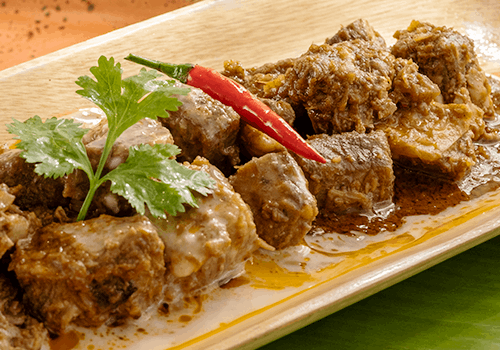 Meat and Poultry

*** Price varies across branches ***

Go Back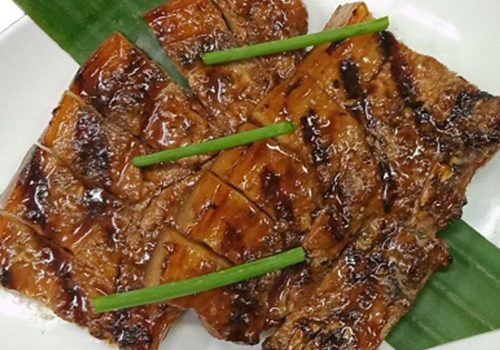 Marinated, grilled lean pork belly basted with BBQ sauce.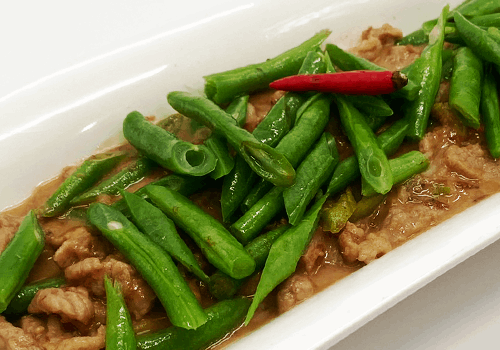 Simmered pork in fresh coconut milk with bagoong alamang, sili sigang, labuyo and baguio beans.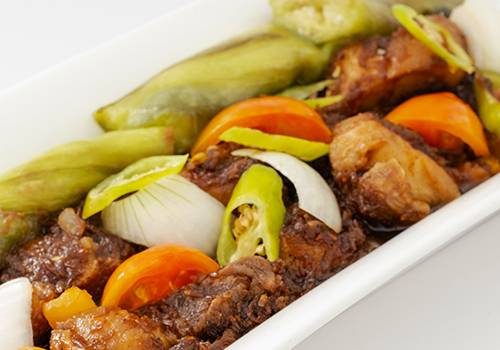 Binagoongang Baboy ni Kaka
Lean pork belly sauteed in bagoong alamang with white onion, tomato and sili finger served with grilled eggplant.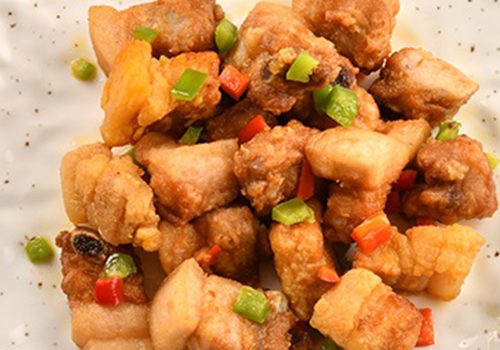 Salt and Pepper Spareribs
Thin slices of deep fried spareribs tossed in butter, garlic and capsicum.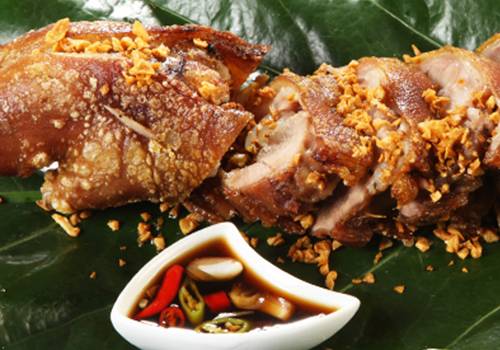 Boneless pata front, sous vide and deep fried until crispy, topped with chili-garlic.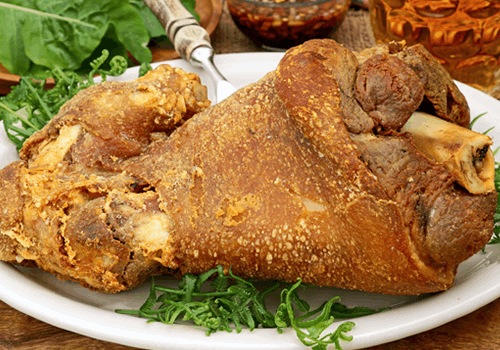 Whole pata front, sous vide and deep fried until crispy, topped with chili-garlic.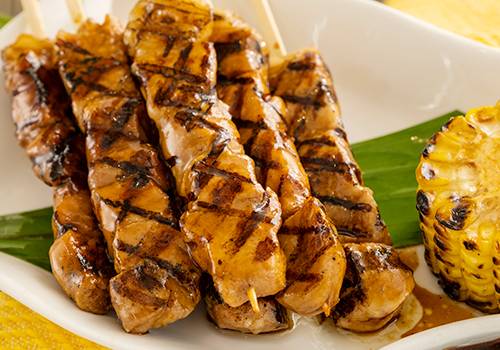 Pork BBQ (grilled or fried)
Grilled: 6 sticks of marinated, grilled lean pork basted with BBQ sauce. Served with grilled corn Fried: 6 sticks of pork seasoned and deep fried. Served with grilled corn.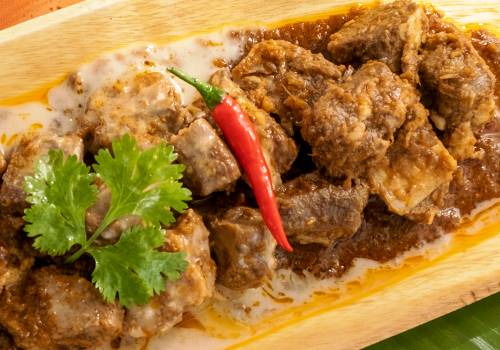 Beef braised in coconut milk with desiccated coconut, paprika, cardamom, cinnamon, anise and topped with wansoy leaves, chili and coconut milk.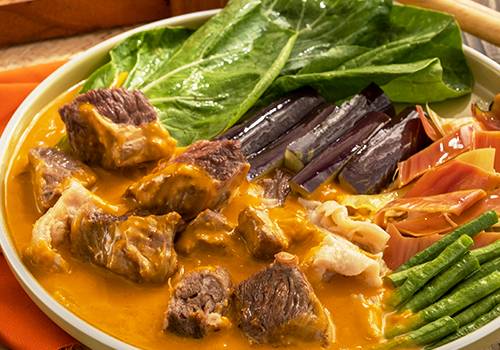 Beef tenders, oxtripe, and fresh vegetables cooked in a rich creamy peanut sauce. Served with bagoong alamang.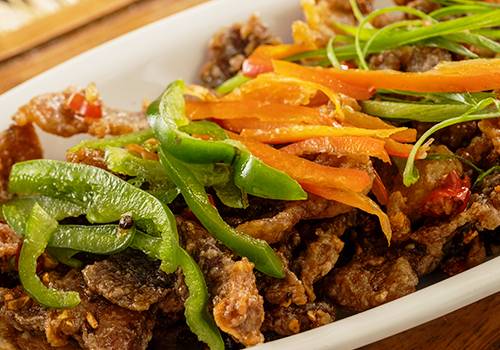 Deep fried, marinated beef tenders tossed in special sauce, topped with spring onion, and red and green bell peppers.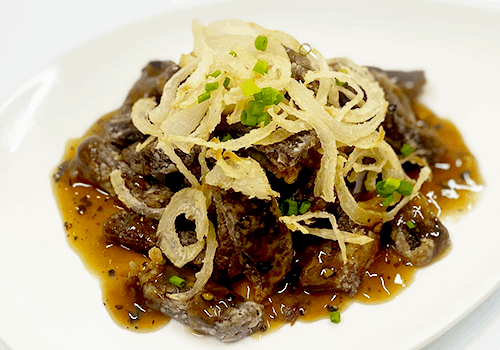 Deep fried beef tenders in black pepper sauce topped with spring and white onion.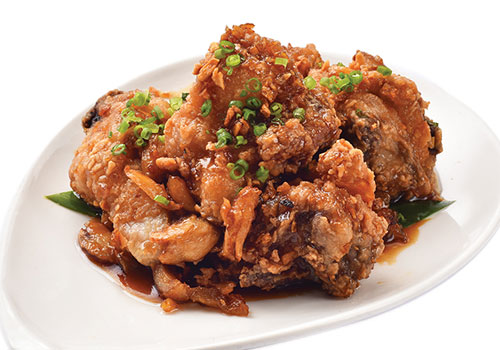 Deep fried chicken leg quarter tossed in honey-garlic glaze.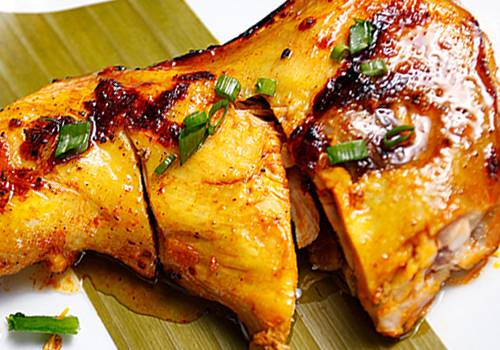 Charcoal grilled chicken served with honey and fish sauce.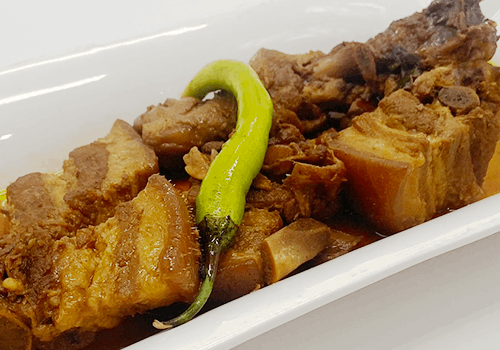 Classic Chicken Pork Adobo
Combination of pork and chicken leg quarter braised in soy sauce, vinegar and spices.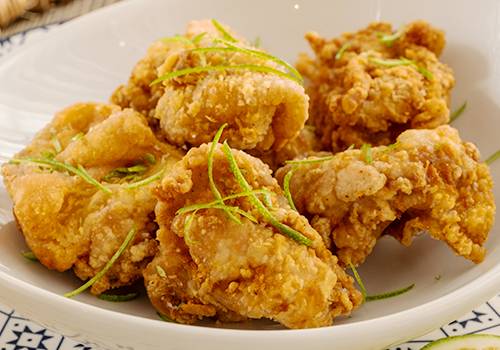 Marinated deep fried chicken, tossed in lime mixture topped with lime zest and calamansi powder.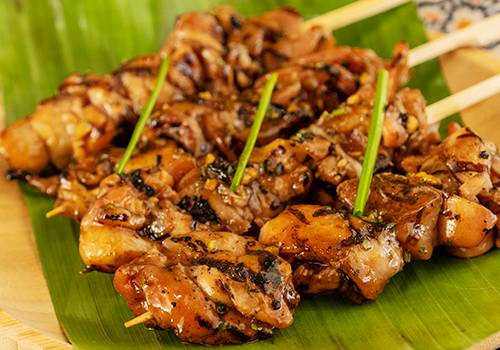 4 sticks of marinated boneless grilled chicken, topped with spring onion.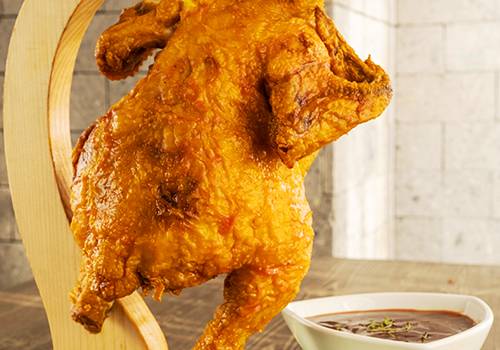 1 kilo whole chicken, marinated, boiled and deep-fried served with house-made dip.
For Corporate Events, Social Gatherings, Multiple Deliveries, and Bulk Orders, You May Contact us at 0917 327 MESA (6372)
MESAsarap pa ba with Mikey Bustos
Whether you're looking for a place to eat and relax with the family, hang out with friends, bond with your officemates or if just want to treat your special someone, Mesa is the perfect place for you this weekend.