About MESA
A True Representative of the Filipino Cuisine
What started as a conversation was also the dawning of a business that would later be one of the "Best Filipino Restaurants". With a forward-thinking mindset, the visionary Mr. Rikki U. Dee realized a simple dream - the proliferation of an emerging business that showcases the best of Filipino cuisine.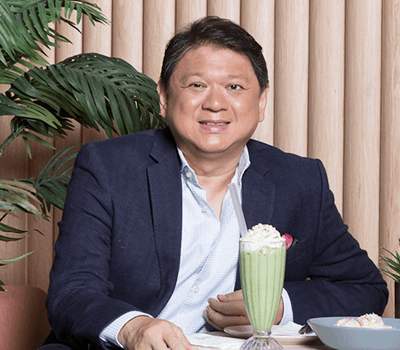 Mr. Rikki U. Dee.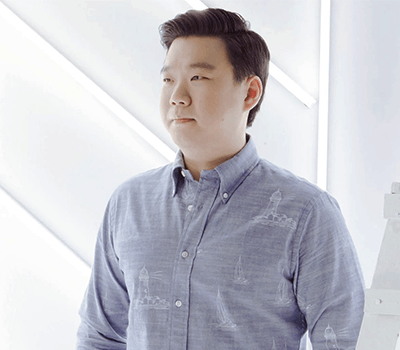 Eric Thomas Dee is currently the COO of Foodee Global Concepts and co-founder of Kraver's Canteen, a trailblazing cloud kitchen concept in the Philippines. Today, the younger Dee has grown into the business as its COO, running things alongside his father.
Having keenly identified the unfulfilled needs of the Filipino dining out market, Mr. Dee began with a concept that was truly ahead of its time. Inspired by the success of his other business ventures and armed with a deeper understanding of the local dining landscape, the seeds were soon quickly planted for the group's brainchild: MESA in Greenbelt 5, Makati City which initially opened its doors to the dining public back in 2009. MESA soon became a favorite stop to enjoy both classic Filipino dishes influenced by diverse regions in the Philippines with endearing modern twists. To be truly representative of Filipino cuisine throughout the country and across the globe, MESA sought to be as inclusive as possible to pay homage to regional Filipino dishes. As a result, MESA became a melting pot so to speak of authentic Filipino dishes given a modern reinvention which inexorably led to the now-beloved Mesa signature dishes.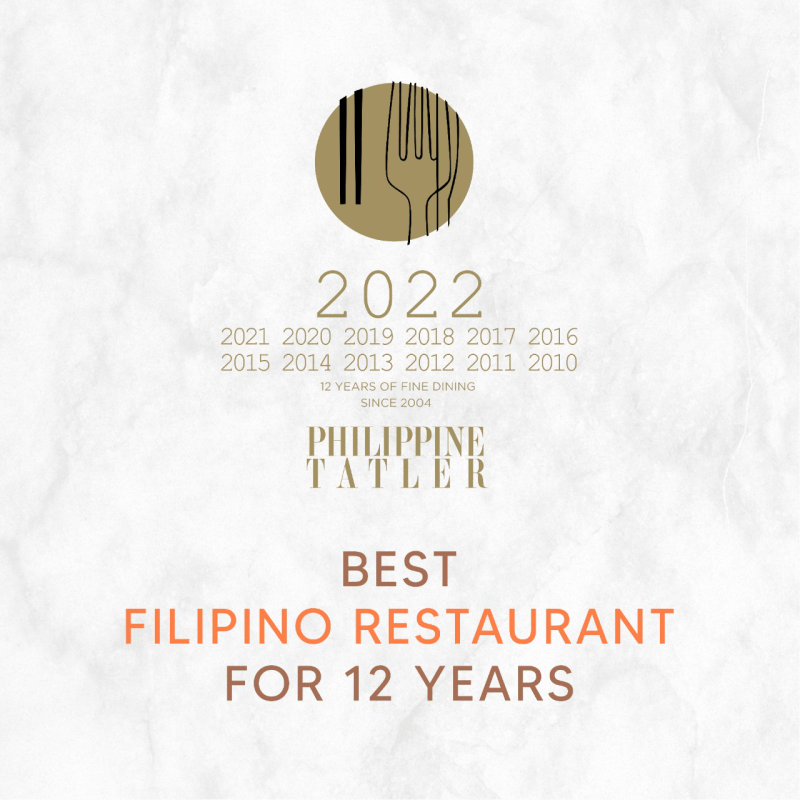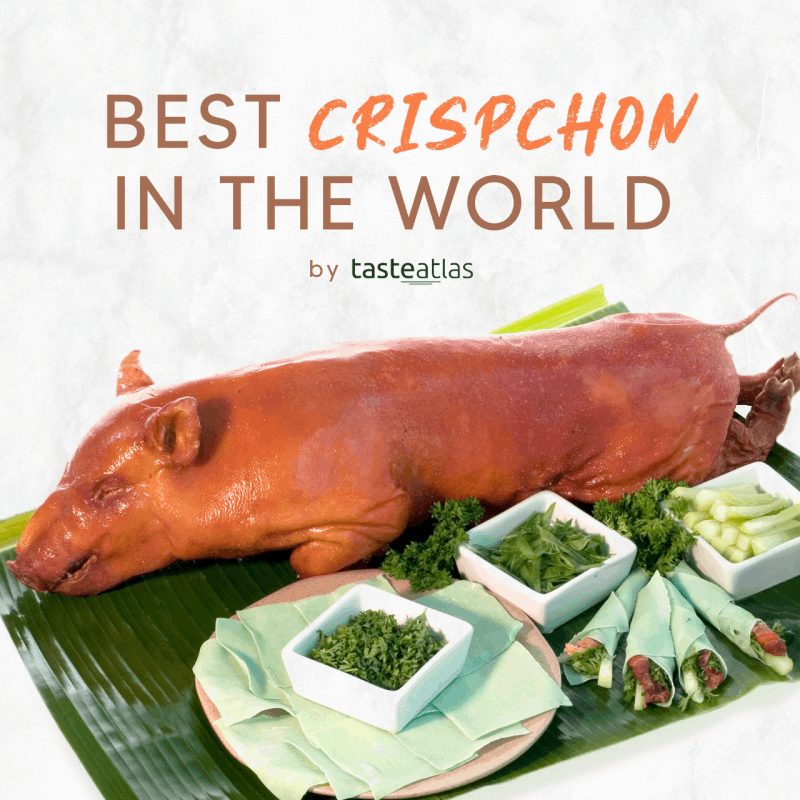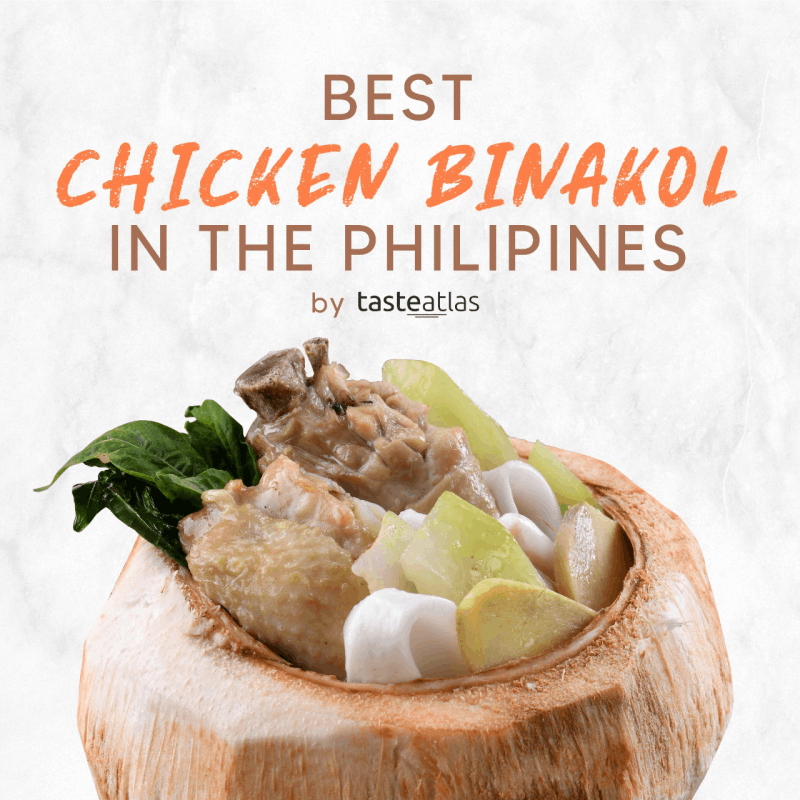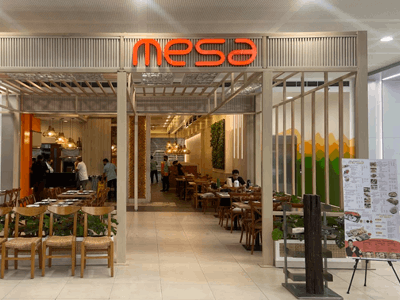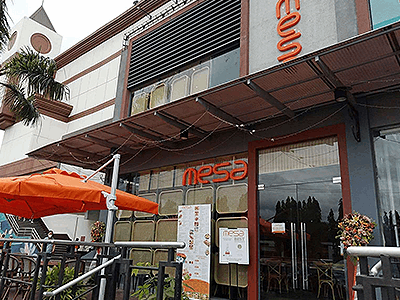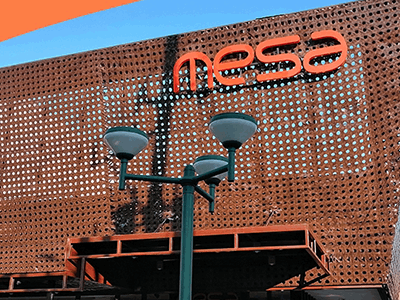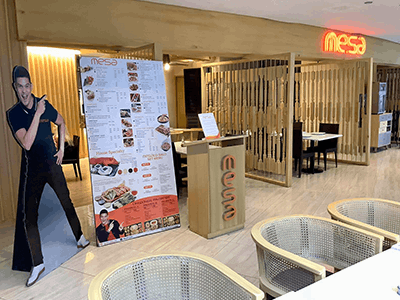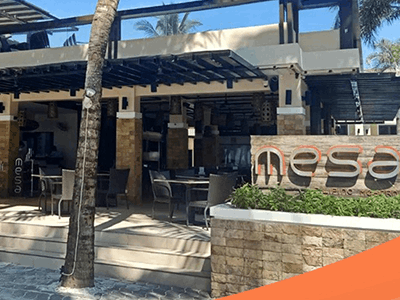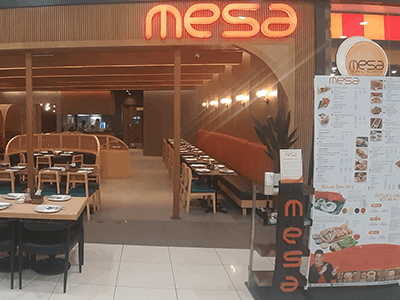 The MESA threefold advantage can be summed up as innovative yet traditional cuisine, genuine Filipino hospitality, and an exceptional dining experience highlighted by native accents all within the realm of affordable luxury. Today, our food business venture operates more than 70 restaurants nationwide while setting a keen eye toward the future of further expansion across the country and abroad while we march forward towards our unified goal - Our Road to 100 Restaurants!
MESA
is an integral pillar within the
Foodee Global Concepts
family bannered by Michelin-starred restaurant concepts like Tim Ho Wan, Hawker Chan and Kam's Roast, Europe's best-selling yogurt Llao Llao, homegrown restaurant establishments like Mangan, Bench Café and Sunnies Café, original Chef curated concepts Pound, Pound x Flatterie, and Kai and so much more.
Awards and Recognition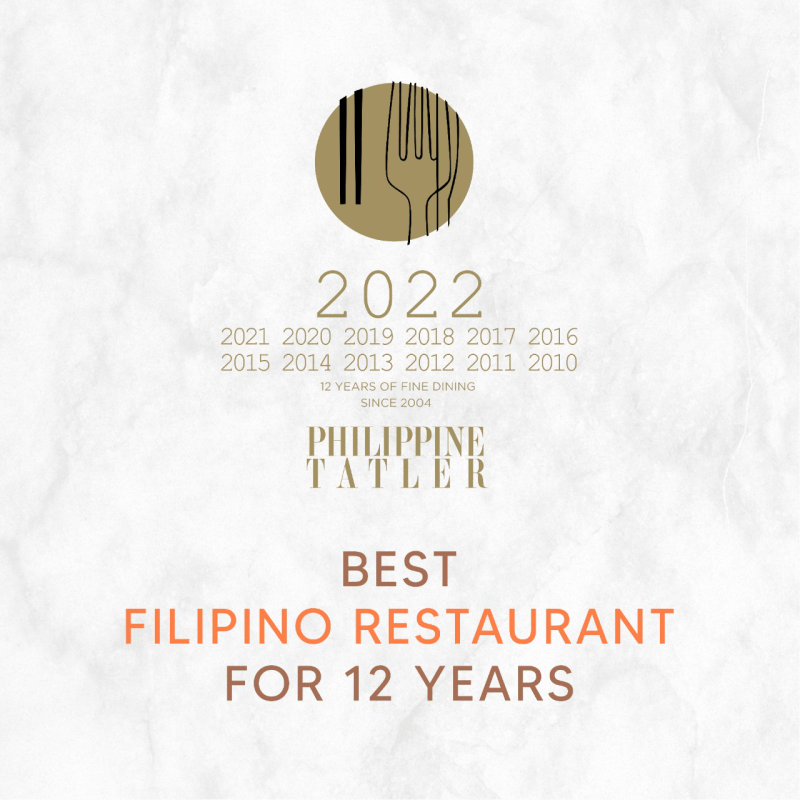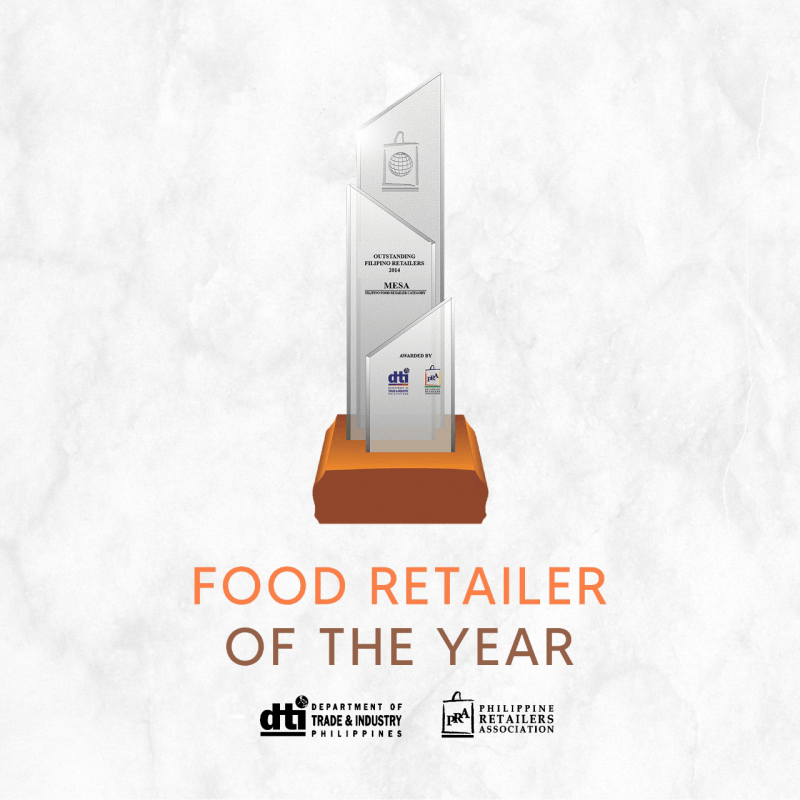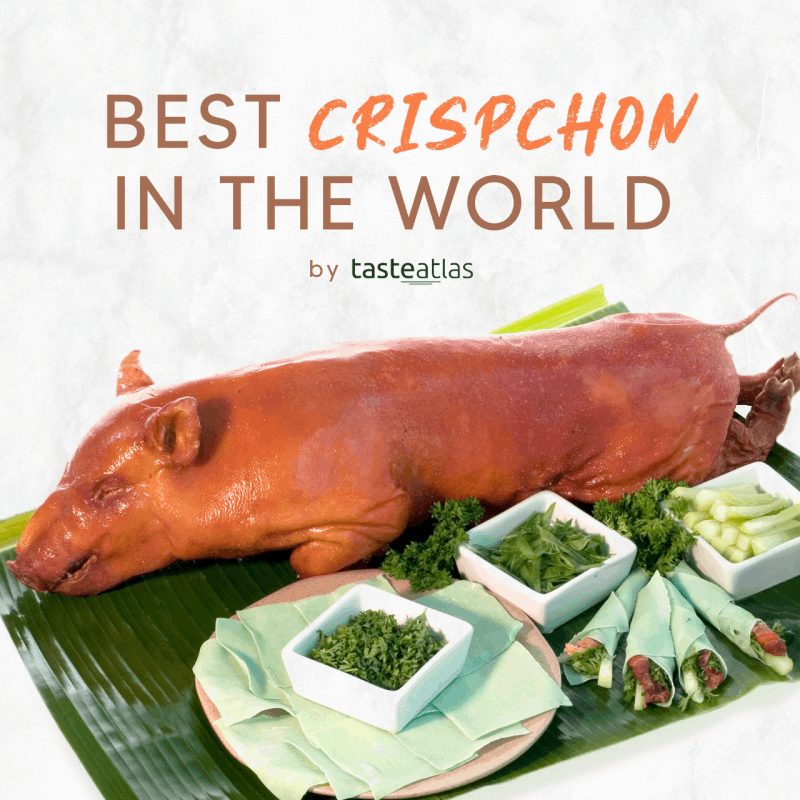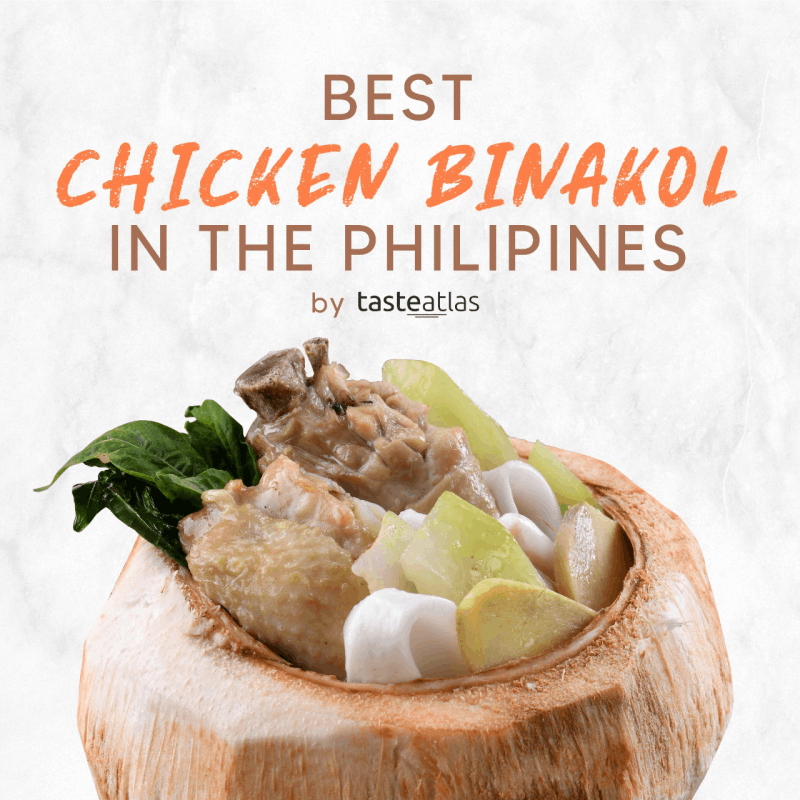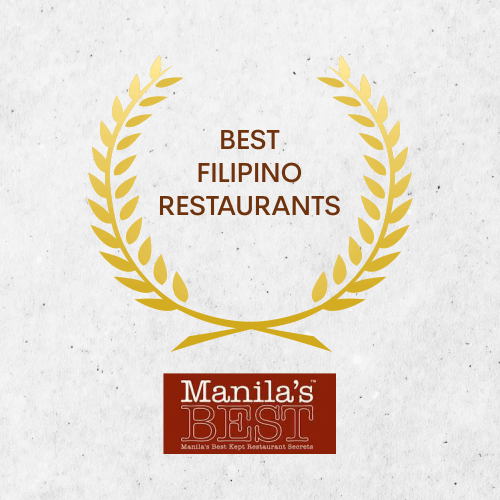 Awarded by:
Manila Best Kept Secret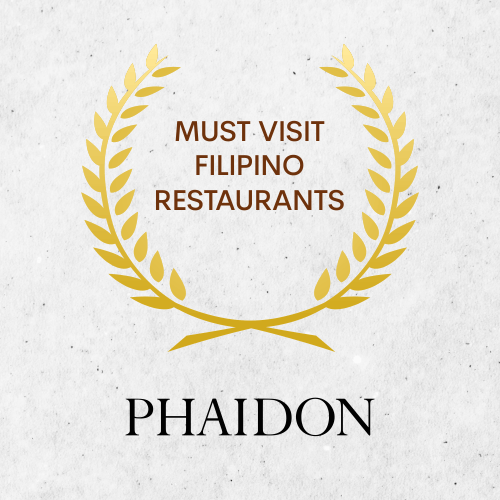 Awarded by:
Phaidon Wallpaper City Guide

Awarded by:
Spot.ph

MESA is Deeliciously Safe
We don't want you to settle for okay, and so we strive to become better each day, in every concept.
This is our pledge to a Better Norm.
This is our hope and our commitment to a #DeeliciouslySafe dine in, take out and delivery experience.